Welcome to Our School
Maharishi Vidya Mandir Senior Secondary School, Mangadu
Education is vital for the holistic development of a child Our prime focus is not only on developing a child's intellectual capacities, but also to provide opportunities to explore other dimensions of life. If we want to see the world as a just and fair place where everyone is given equal opportunities, MVM is what we require.
Here in MVM we provide children with an inspiring and loving atmosphere that is devoid of fear, ridicule, and comparison. MVM moulds children into vibrant human beings who have the necessary confidence, openness and willingness to question themselves and the world around them. MVM creates learning spaces to support your child's learning process through week long programme mode. MVM is a stress free environment with transcendental meditation
H. H. Maharishi Mahesh Yogi
With the blessings of His Holiness, the school came into projection during the year 2017 with the motto "Knowledge is structured in Consciousness". He has blessed the world with Maharishi Consciousness based Education
SHRI. N.Gopalswami
Chairman
(Former Election Commissioner of India)
Mr. S. Namasivayam
It gives me immense pleasure to witness the growth of the Institution, qualitatively and quantitatively in different genres of learning processes from the year 1983 till date. I sincerely appeal to the student community to put in tireless effort in your set goals.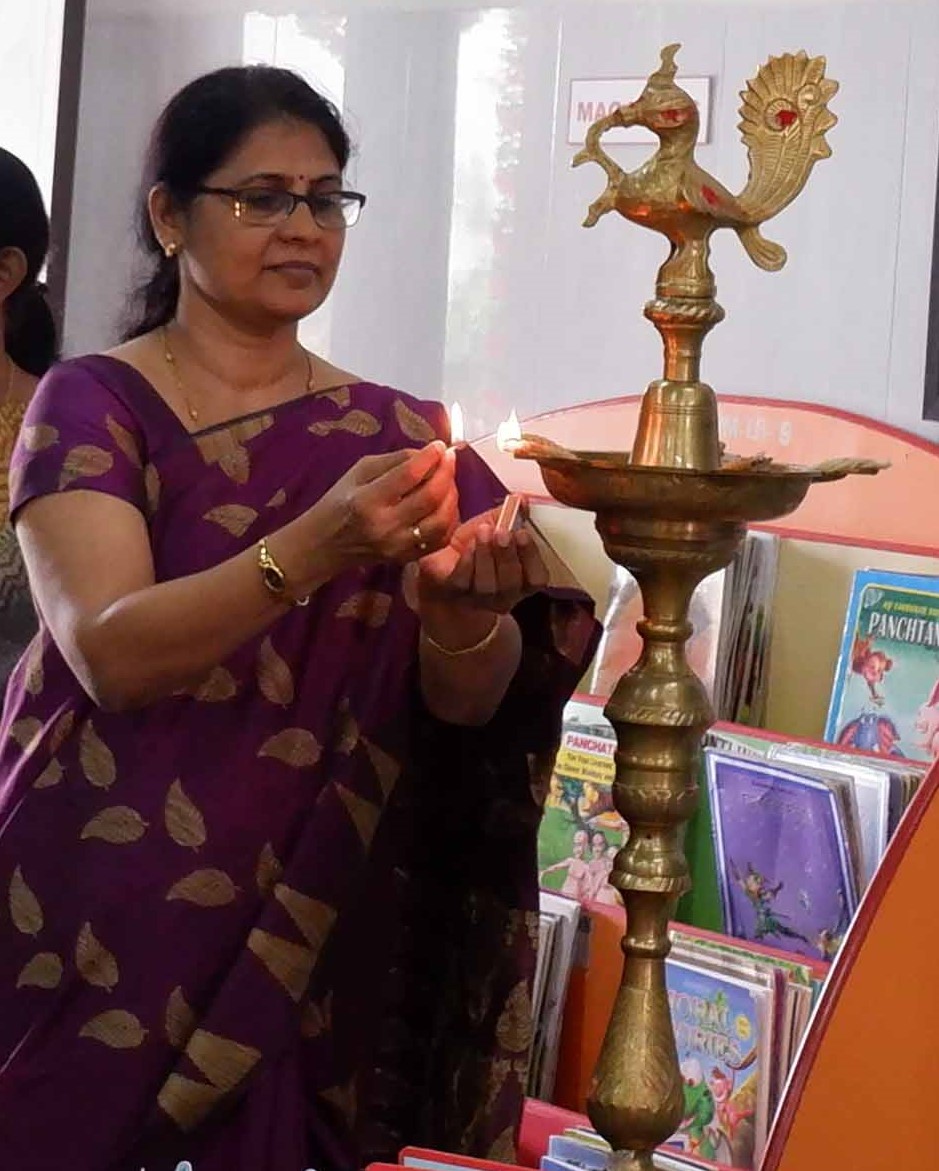 Smt.Sukanya Ravi
Principal
Principal's Desk
We at Maharishi Vidya Mandir, are making the best efforts to imbibe strong values of tradition adopting modern approach, combining with academics and extra-curricular activities, thereby fostering children into competent and compassionate global citizens.
With academic excellence being our major drive, the school is also devoted to groom the students for life and encourage them to be socially active, become independent in thoughts and altruistic in deeds.
Educational Partners